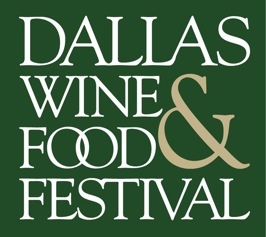 Calling all wine dorks and food geeks, I mean enthusiasts! The Dallas Wine and Food Festival kicks off tomorrow in venues across the city.
This is a lively, fun and educational event featuring local and national culinary talent, where foodies and wine lovers can enjoy movies, entertaining seminars, cooking demonstrations, wine tastings and chef dinners while sipping the award winning wines of the Dallas Morning News/TexSom Wine Competition throughout.
It begins Tuesday with Cinematic Feast, a screening of Moonstruck at the Angelika Film Center and a multi-course chefs' dinner inspired by the movie to follow, and goes through the weekend. For more information, schedule and tickets, visit www.dallaswinefest.com.
Don't miss out!
-alyce