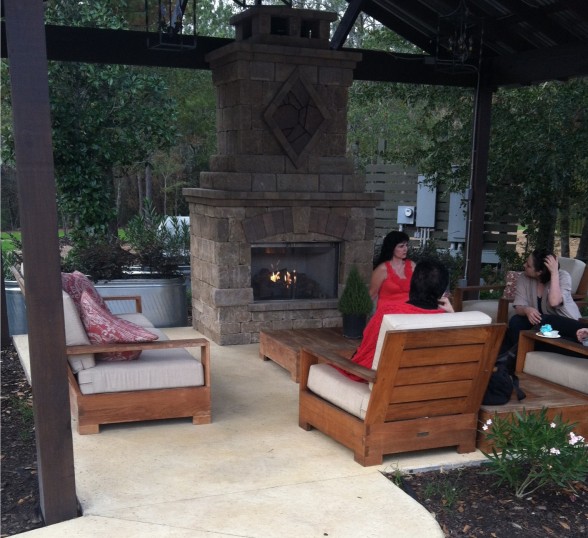 Did you polish off a few more chocolates than necessary this Valentine's Day?
Get the diet back on track at Deer Lake Lodge, a new destination spa in Montgomery, TX dedicated to cleansing and detoxing. The resort is rustic, yet chic, comfortable and dedicated to eco awareness.
The spa offers cleansing programs, yoga and medication classes, holistic life enhancement therapies like iridology, acupuncture and music therapy, and nutrition and raw food cooking classes. With a full menu of traditional spa services like massages, facials, manicures and pedicures, there are plenty of opportunities for R and R while de-bloating.
I visited the spa on their opening day in December, and the photos below are from that day. April Reeder, also known as Sweet Mama, who teaches the nutrition and raw food cooking classes at Deer Lake Lodge, catered the opening day festivities with some delicious raw food nibbles. Enjoy her anti-inflammatory smoothie recipe here.
For more information about this cool property, check out the Deer Lake Lodge website here. -alyce eyster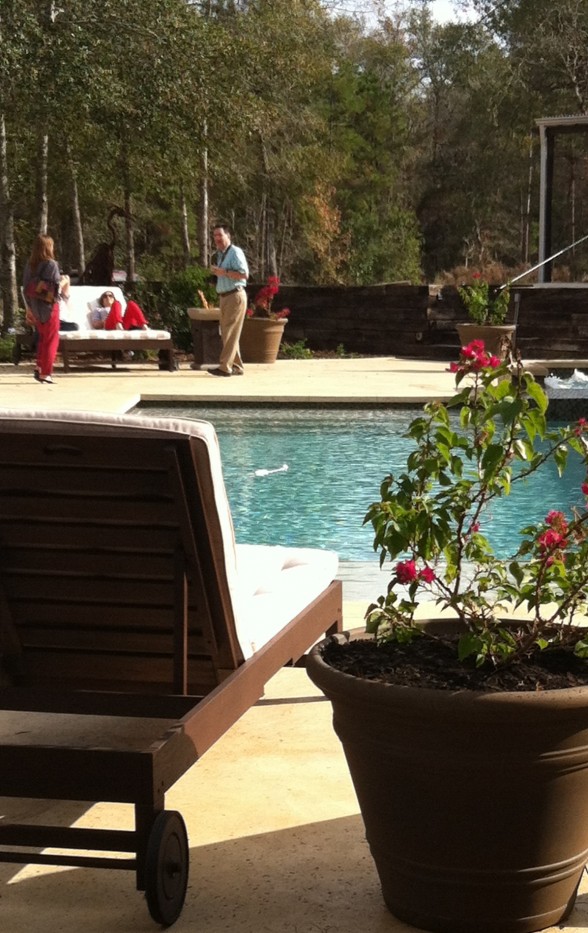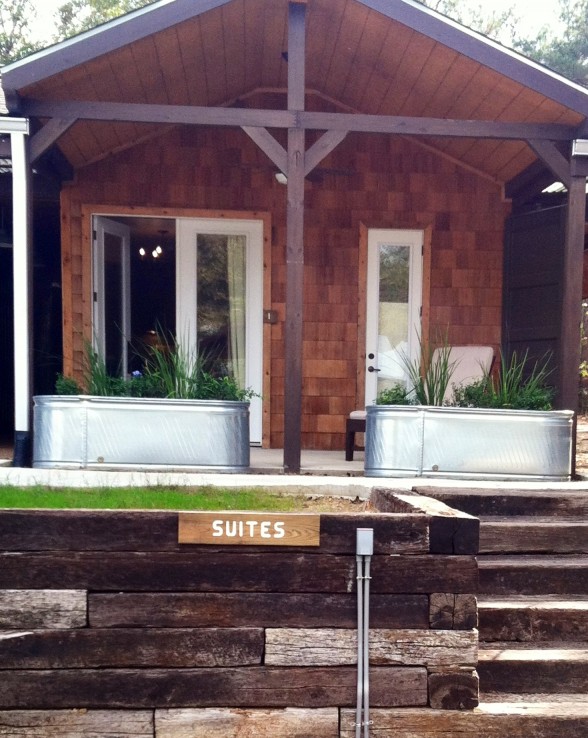 Top photo: Unwind in the outdoor fireplace lounge at Deer Lake Lodge.
Second row, left photo: Deer Lake Lodge is close enough to a major metropolitan area to make it easy to get to, but this destination spa in the woods is far enough from the big city to completely relax.
Second row, right photo: The suites at Deer Lake Lodge overlook the heated, saltwater pool, and were constructed using sustainable building practices.

SWEET MAMA'S Anti-Inflammatory Alkaline Green Shake
Author:
April Reeder of Deer Lake Lodge
Recipe Type:
juice/smoothie
Prep Time:
Cook Time:
Total Time:
The food grade essential oils used in this recipe can be found at: http://www.sweetmamasmagicoils.com
Ingredients
½ cup almonds, soaked overnight
handful organic kale
2 handfuls organic spinach
1 avocado
1 organic cucumber
1 red, yellow or green organic bell pepper
2 stalks organic celery
handful organic Italian parsley or basil
1 organic tomato
juice 1 organic lemon or lime
1 drop doTerra frankincense
1 drop doTerra basil or cilantro oil
1 drop doTerra lemon, lime or wild orange oil
1 Tblsp organic coconut oil
⅛ tsp salt
1 tbs turmeric
1 tbs oil (like Udo's 369 blend)
⅛ tsp vinegar (like Braggs Apple Cider Vinegar)
2 cups water
Instructions
Put all but oils in Vitamix and blend. (Or mix in a blender, adding water if necessary.)
Add oils and mix again just before pouring in glass.