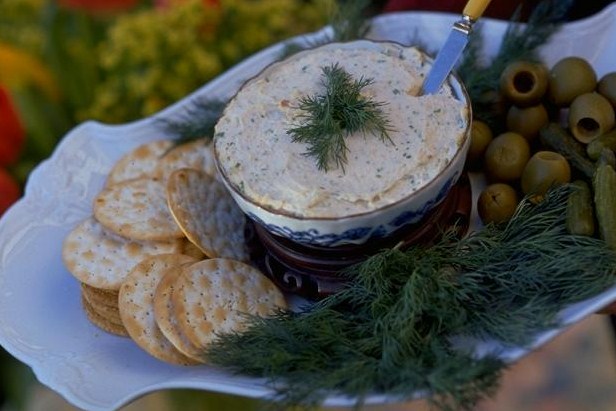 Here's an appetizer that will ease you into the weekend. I suggest pairing it with a pinot noir or sauvignon blanc. Happy weekend! -alyce eyster
Author:
http://www.culinarythymes.com
Ingredients
½ lb smoked salmon
½ lb cream cheese, room temperature
¼ cup chives, chopped
¼ cup dill, chopped
juice of ½ lemon
freshly ground black pepper
dash Tabasco
Instructions
Place all ingredients in a food processor and puree until smooth.
Serve with crackers and/or toast points and cornichons.
Photo: Fulton Davenport
Spring Food Festival Information
It's festival time in Texas! Here's what's going on soon: The Dallas Wine & Food Festival is April 27-May 1 and culinarythymes.com is an official sponsor. Great food and ambiance come together at the Rising Stars Chefs' Dinner at the Nasher Sculpture Center on April 28. And the chef demos at Entertaining with Style on Saturday are always fun. Click above for more details.
Also April 27-May 1, but in the Houston area is the Grand Wine & Food Affair. Enjoy events like the Grand Tasting, Sienna Sip & Stroll and Bistro Brunch.