Here's one last post on the kitchen renovation. Check out this time-lapse video of the project from demo to finish.
And just for grins, here's the final product, but from the opposite angle as the video. You can see the adjacent  bar and serving area (where we removed a wall) in this shot that the time lapse photography didn't catch.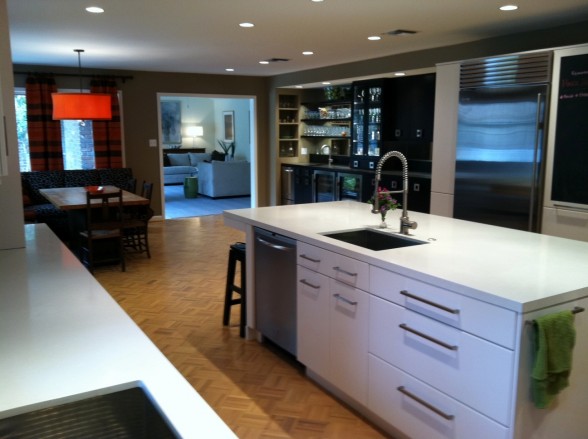 For more photos and information on the project, click here for before and after stills. Or click here to see the 'Kitchen'  index of all posts (and some recipes) on the subject.
-alyce eyster
Video credit:  Making his debut as executive producer, director, and editor of this cool clip is John Eyster. He used a PlantCam mounted on a tripod to capture the photos that make the video.