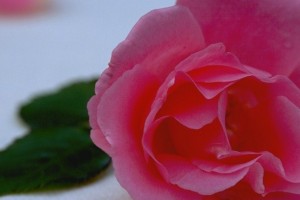 Now that school's begun and we've survived the first week, it's a great time to catch up with girlfriends. Here's a menu to do just that over lunch. Cheers, ladies! -alyce
Passionfruit Tea (or wine

)
Barefoot Contessa's Chinese Chicken Salad

Field Greens with Orange, Feta and Tarragon Vinaigrette (recipe follows)
Junior League of Houston Orange Rolls
These are a local favorite. There's a recipe for Coolrise Orange Rolls in JLH's 1996 cookbook Stop & Smell the Rosemary. If you live in Houston, you can purchase them at the JLH Pantry. Alternatively, substitute your favorite roll or I suggest these yummy savory cheese crisps.

Katharine Hepburn's Brownies
This recipe is a great recipe, super easy and fast. I usually have everything I need to make it, so it is a favorite go-to, last minute dessert recipe.
Photo: Fulton Davenport
Field Greens Salad with Orange, Feta and Tarragon Vinaigrette
Author:
http://www.culinarythymes.com
Ingredients
1 garlic clove, minced
1 Tblsp Dijon mustard
2 tsp honey
pinch kosher salt
juice of 1 lemon
1 Tblsp chopped fresh tarragon
⅓ cup walnut oil
field greens, 6-8 handfuls
2 oranges, sectioned
2 green onions, thinly sliced
2 oz. crumbled feta
¼ cup coarsely chopped pecans, toasted
Instructions
Make the vinaigrette by whisking together the garlic, Dijon, honey, salt and lemon juice. Add the tarragon and combine. Slowly whisk in the walnut oil. Season to taste, as you might want to add more lemon juice, oil or salt.
In a large salad bowl, combine the field greens, oranges, green onions, feta and pecans. Immediately before service, toss with dressing.