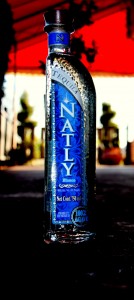 July 24 was National Tequila Day.
And since that was a Sunday, I say celebrate all week.
Try this margie, courtesy of the folks at Natly tequilas, that incorporates grapefruit juice, orange juice as well as lime juice.
Salud!
-alyce eyster
Organic Agave Nectar Margarita
Author:
recipe & photo courtesy Natly
Ingredients
2 oz. Manik, Natly or Morlaco Tequila (Blanco, Reposado or Anejo)
3 tsp organic agave nectar
2 oz orange juice
2 oz ruby red grapefruit juice
Juice of half a lime and half a lemon
A splash of orange liqueur
Instructions
Combine all ingredients in a cocktail shaker, give it a good shake and serve
chilled over ice.