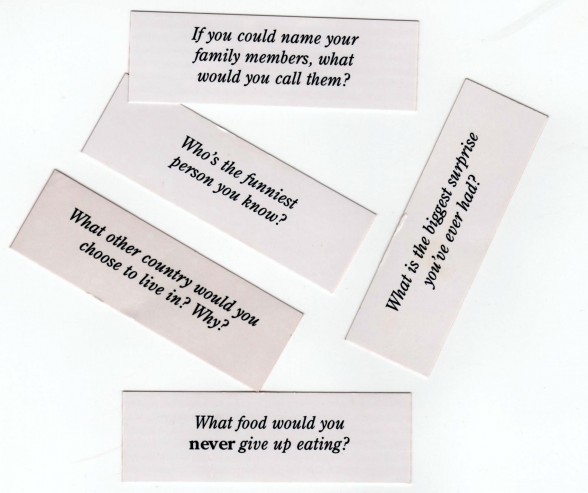 Table talkers, those question cards housed in a small box, are a great way to get everyone involved in the conversation around the dinner table.
These conversation starters are especially fun at large, multi-generational family gatherings, where you might even get shy cousin Susie to open up, and learn something new about great uncle Peter.
My suggestion is to put the kids in charge. Let them place a couple of cards at each place setting.
Remind the kids it's not a game, just a way to get folks talking. Keep it light and laid back — it's perfectly fine for guests to pass or select a different question. And sometimes it is fun to go around the table to let everyone answer the same question.
It's really interesting to see where the conversation goes after someone answers. The questions really encourage people to put down their electronic devices, listen and engage. How refreshing!
So let's hear it — would you rather vacation at the beach or in the mountains? I vote for the mountains in the summer.
Have a great weekend, and safe travels for all those on Spring Break. -alyce eyster