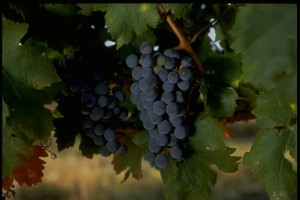 It's High Time for Texas Tempranillo
by Russ Kane, wine writer, blogger and aficionado
www.vintagetexas.com
Last year I did a survey of Texas wineries to find out which were making wines from a new grape for Texas: Tempranillo. Tempranillo is originally derived from the dry, high plains of the Spanish Rioja region, but it seems to have found a new home right here in Texas. Well, I stopped counting when I got to thirty wineries making 100% Tempranillo or Tempranillo blends. This number was up dramatically from only a few wineries doing so just over a couple years ago. Here are two Texas Tempranillo-based wines that might surprise you:
Inwood Estates Vineyards, Cornelious, Tempranillo, 2008
Cornelious is one of Dan Gatlin's big red wines from his Inwood Estates Vineyards (Dallas, TX – www.inwoodwines.com). It has a deep ruby color, luscious red fruit and a full-bodied presence in the glass. It combines the essence of high-end Spanish Rioja wines and can go head-to-head with them with no problem. Cornelious provides a decisive black cherry flavor, aromas of vanilla, smoke and earth, and a silky feel on the palate.
Red Caboose Tempranillo/Cabernet Sauvignon Blend, 2008
This wine from Red Caboose Winery (Meridian, TX – www.redcaboosewinery.com) brings together the rich red fruit nuance of Tempranillo with the structured tannic backbone and darker fruit character of Cabernet Sauvignon. It shows a red-black color in the glass and offers a wonderfully distinctive aroma. Tart cherries, lush blackberries and cola co-mingle with essences of cigar box and vanilla for an pleasing Texas tasting experience.
Russ Kane has covered activities in the Texas wine industry for over a decade with articles in selected local and regional publications. He blogs regularly at www.vintagetexas.com/blog where he describes his travels around Texas, associated meet-ups, and wine tasting experiences.
To find a Texas winery, click here for an interactive map.